Prepaid Phone Cards by E-mail
Delivered to you in 5 minutes.
Yaks Prepaid Calling Card Launch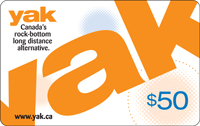 Yak's Prepaid Calling Card is Now Officially for sale at Phone Card Depot.
See the official press release below. This new card will be a success with our customers that are looking for a consistent quality card from an honest company with exceptional customer service.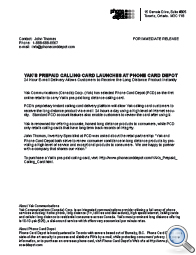 Click to view the original press release.
04.12.2008



Copyright by Ontario Phone Cards